We can't even begin to tell you just how excited we are to get open back up and see all of your smiling faces! It's been way too long, that's for sure. We can, however, tell you that your safety and health is always a top priority for us. We'll be taking some extra precautions to protect our staff and our patients, so things in the office will look a little different for a little while!
Dr. Shoe and our staff have been working hard throughout the lockdown. We are excited and prepared for a safe reopening– we can't wait to see our patients again very soon!
When we reopen for regularly scheduled appointments, please understand that we will continue to follow guidelines for preventing the spread of any infectious disease, as outlined by the standards set by the CDC, American Association of Orthodontists, and other local professional organizations. We utilize hospital-level sterilization techniques for your safety and health. We will continue to be diligent in our efforts to keep our office safe for you and your family.
We must limit the number of people we have in the office at a time. We will be staggering the scheduling of patients we see each day as well as adding additional clinic days and times so that we can spread out appointments more effectively.
If you have any specific concerns you'd like us to address during the appointment, please feel free to contact us prior to their appointment or initiate a Virtual Checkup.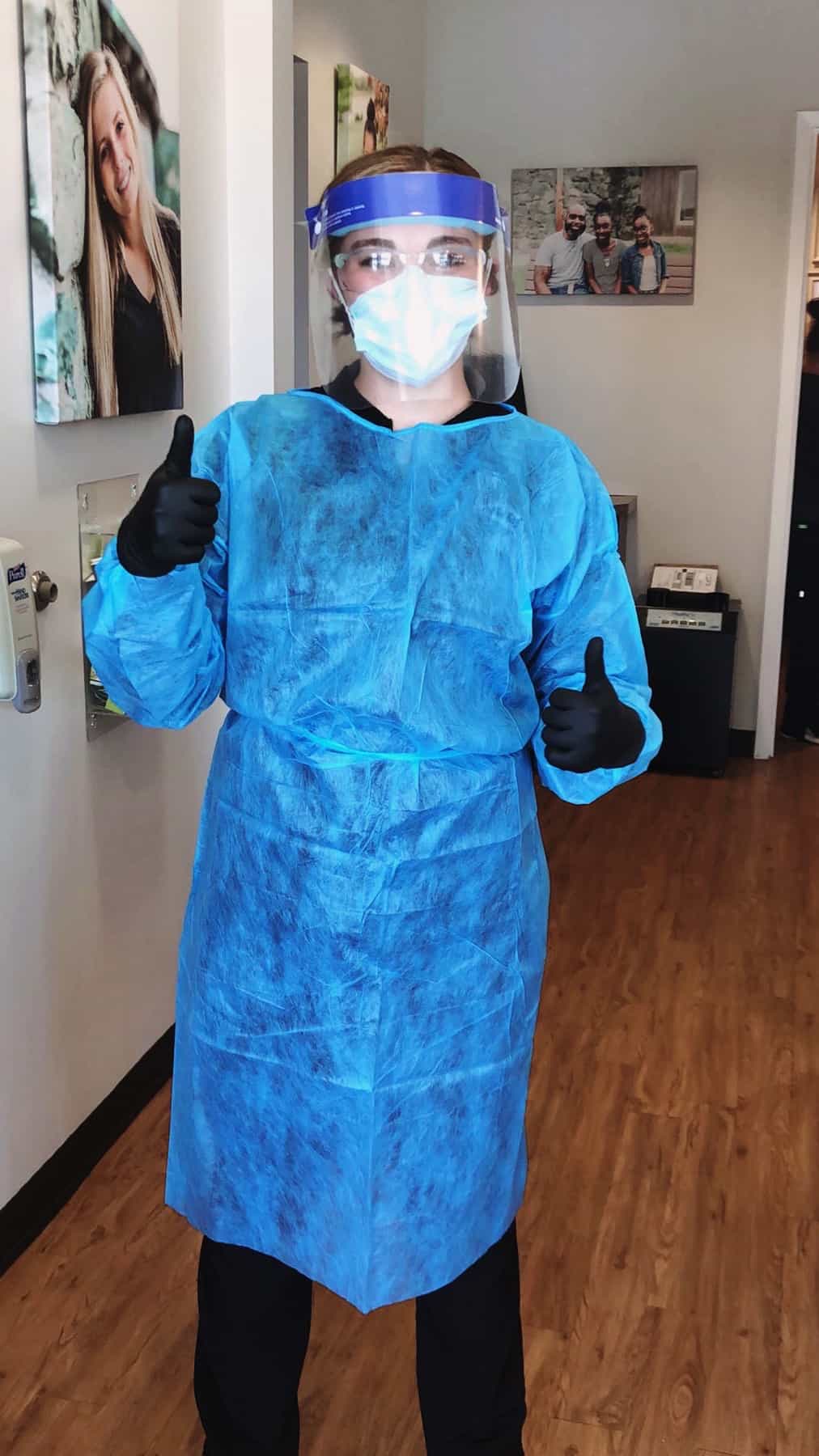 Here is what you can expect:
Prior to Your Appointment
Please bring a mask or face covering. At this time, no one is allowed to enter the office without a mask.
Please brush your teeth before you leave your house.
You will receive a text message from our office prior to your appointment. This text will contain a link to a questionnaire you must fill out prior to your appointment. You will be asked some questions related to your health, symptoms, and exposure to COVID-19. It is essential that you answer these questions honestly. If you are symptomatic or at-risk, we will work to address any issues or concerns with a Virtual Checkup and reschedule your in-office appointment.
When You Arrive
You will notice signs that will direct you to scan a QR code to check in. The QR code will direct you to a link where you will answer a brief wellness survey, or you can visit https://cvdsafe.com/shoe.
Once you complete your pre-screening survey, our office will be notified that you are here. 
When we are ready for you, one of our awesome team members will visit your car to take your temperature and complete your pre-screening.
In the Office
Patients should enter the office alone. We ask that at this time, parents and siblings wait in the car. In an effort to keep our space as safe and sanitary as possible, our waiting room will remain closed at this time. Don't worry– it won't be that way forever! A little extra caution at this time makes all of us feel safer.
Each patient must wash their hands and sanitize well before they are seen. 
After the Appointment
Our team will schedule your next appointment before the patient leaves the office. If the scheduled appointment doesn't suit your schedule, please call the office to find a better time.
Parents: We will text you after your child's appointment to fill you in on progress and next steps.
What About New Patient Consultations?
The journey to your new smile is an exciting time and we are SO excited to get you to the smile you've always wanted. Your consultation will involve all of the steps above but this is what your appointment will look like:
You will receive 2D photos, intraoral photos, ceph, and a scan.

We will schedule a time via Zoom or Facebook with Dr. Shoe to discuss findings and recommended treatment plans.

Between the initial appointment and schedule consult Jessie will email a contract to be discussed.

Once you're ready to start treatment, we will send the scan for an appliance and schedule your next appointment!
All processes are subject to change based on the recommendations of our state, the AAO, and the ADA. Please check back for updates or feel free to contact us with any questions. 
As always, we promise to do everything we can to provide the same great level of care you have always gotten. Thank you for being patient with us through all of this! We can't wait to see your smiling faces. We're really looking forward to seeing that you guys have been practicing impeccable oral hygiene and wearing your elastics. 😜